Lucilia beats the odds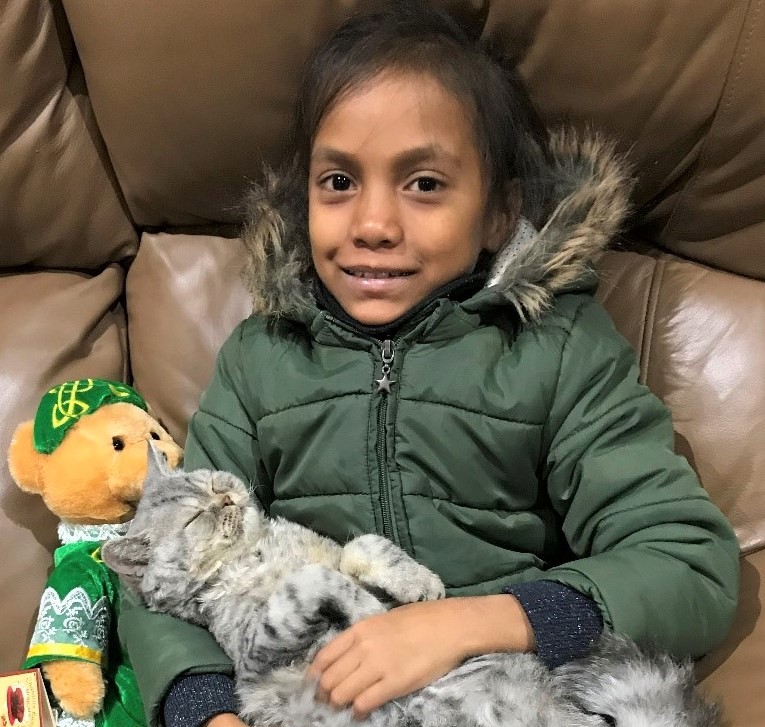 Nine-year-old Lucilia is from Dili in Timor-Leste. She was diagnosed with nasopharygeal carcinoma, a type of head and neck cancer which starts in the upper part of the throat behind the nose. This disease is rare in Australia but relatively common in South East Asia. She needed chemotherapy and radiation therapy if she were to survive this cancer and its potential spread. She was referred to ROMAC who took up her case.
Lucilia successfully underwent a number of chemotherapy sessions in Dili, under the guidance of Professor Michael Sullivan from the Royal Children's Hospital in Melbourne. However, she needed extensive radiotherapy which could not be done in her home country.
The Rotary Club of Healesville in Victoria agreed to be her ROMAC Host Club. Visas were arranged for Lucilia and her aunt Santina to come to Melbourne to undergo a course of follow-up radiotherapy over three months at the Peter MacCallum Cancer Centre. Peter Mac, as it is fondly called, is a world-class hospital in Parkville, dedicated to treating and caring for people with cancer.
Lucilia's radiotherapy could not start immediately as the tumour had infiltrated her spine and she had fractured neck vertebrae. She also needed dental treatment and to put on some weight. By March she was fitted with a neck brace which she had to wear 24 hours a day to ensure her spine would be aligned. She then started her 6-week radiation program, which progressed well. However, after 30 sessions, she developed some radiation burns which required treatment in the Royal Children's Hospital in late April.
By early May Lucilia was cancer-free and had no radiotherapy swelling. Dr Sullivan cleared her to go home to Dili where she would need to complete her treatment with two sessions of chemotherapy. Lucilia is returning home disease-free and with a good prognosis for the ultimate repair of her neck vertebrae. She is an intelligent young girl and through ROMAC's help she now has the prospect of a long and bright future ahead of her. Our thanks to everyone who has contributed to make this happen.
More Patients Stories from East Timor