Kachico can smile again and now has a future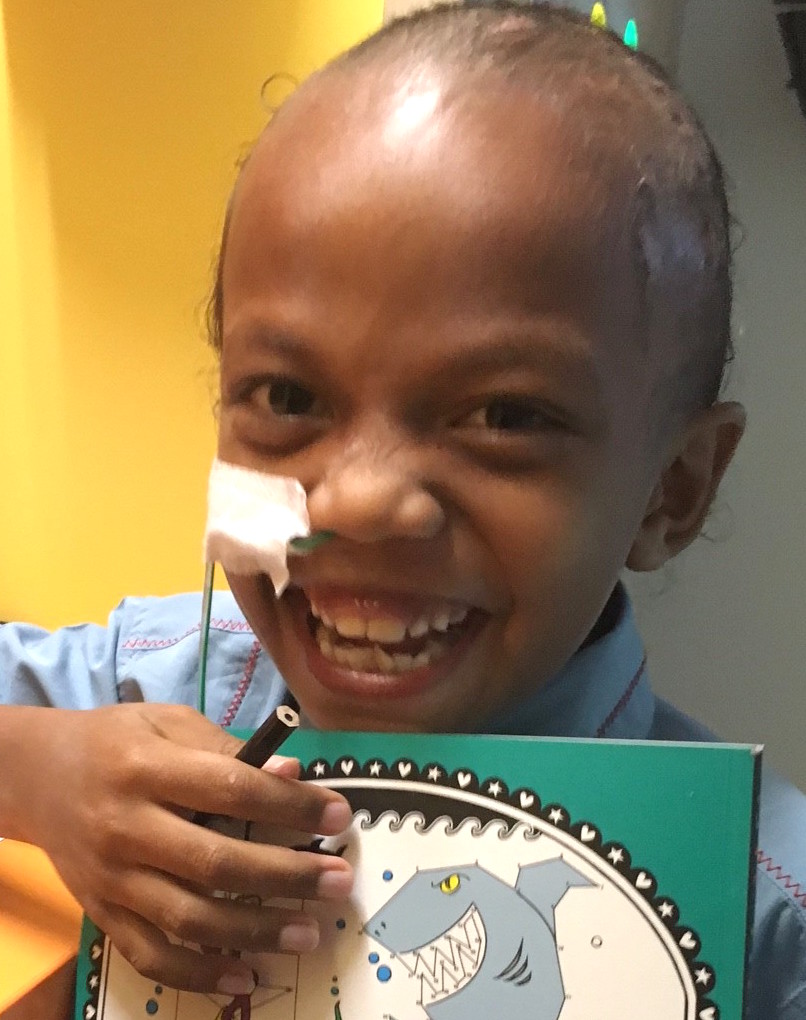 At 3 years Kachico had an accident which resulted in a long nail entering his head. The nail was removed but metal fragments had been left behind. This caused infections and the formation of a large lesion which continued to weep. Kachico was also suffering from headaches and fits.
Brisbane neurosurgeon Dr Tollesson offered to operate pro bono at the Lady Cilento Children's Hospital. He removed a lesion the size of a tomato.
Dr Tollesson believes that because the lesion was surrounded by a skin and the infection was weeping that this up to then had saved Kachico life. He also removed metal fragments.
Kachico remained on antibiotics for a number of weeks to ensure all the infection had been cleared up.
Kachico and his grandfather Amon have just returned to Gizo Is in the Solomon Islands, a 3-day boat ride from Honiara.
Amon is very grateful for saving his grandson's life.
This great cheeky young boy now has a future.
More Patients Stories from Solomon Islands