Mourine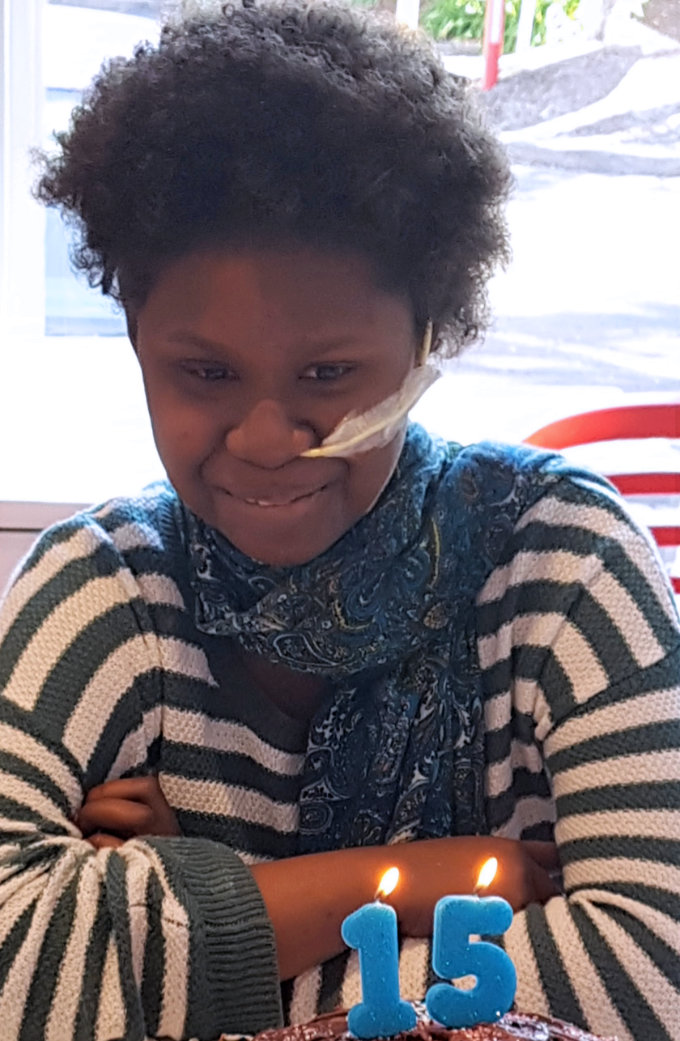 Mourine, accompanied by her mother Ekila, arrived in Sydney to receive treatment for a large mass growing on her neck and chest.
Their home is a small island in the north of the Solomon Islands where they live a subsistence life without modern conveniences, such as electricity. The culture shock on arrival in Sydney, where they were accommodated at Ronald McDonald House, was enormous.
A support team, with members from Rotary Districts 9675 and 9685, provided rostered support on a daily basis over ten months, taking them grocery shopping, showing them how to use our modern appliances, accompanying them to medical appointments and visiting when Mourine was in hospital, as well as taking them on outings and to Rotary meetings.
While recovering from surgery, Mourine celebrated her 15th birthday. Her support team and her mother Ekila made sure it was celebrated in style.
To mark the final day of Mourine's treatment in October, her fantastic support team got together with Mourine and Ekila for a well-deserved celebration. Finally in November, they farewelled the pair as they left Sydney for their home, and a healthy and happy life for Mourine.
More Patients Stories from Solomon Islands