Viliame bounces in and out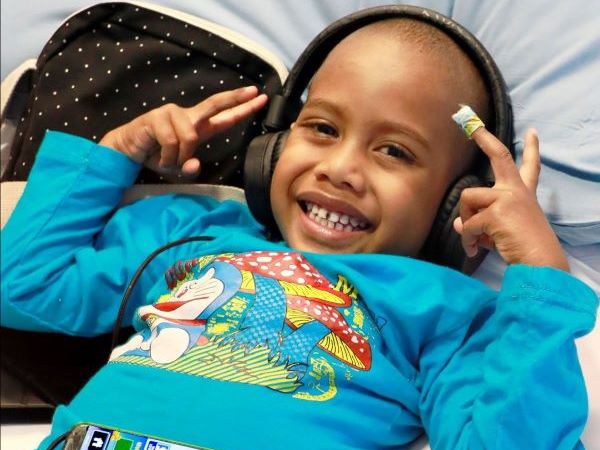 Four-year-old Viliame arrived in New Zealand from Fiji, bouncing into the country and sprinting about the airport, unlike many of our heart patients who often arrive feeling quite poorly.
He needed surgery to treat a coronary arterial fistula – a connection between one or more of the coronary arteries and a cardiac chamber or great vessel. This is a rare defect and usually occurs in isolation. The majority of such fistulas are congenital in origin. They do not usually cause symptoms or complications in the first two decades of life, especially when small, and this explained this bundle of energy on arrival. After this age, the frequency of both symptoms and complications usually increases.
Viliame, supported and cared for by his mother Talia, underwent a relatively straightforward procedure at Auckland's Starship Hospital, involving a catheter closure using a variety of closure devices. Catheter technique results are mostly excellent with few complications and Viliame can expect a good outcome.
More Patients Stories from Fiji