No more hiding Zoe's face under a blanket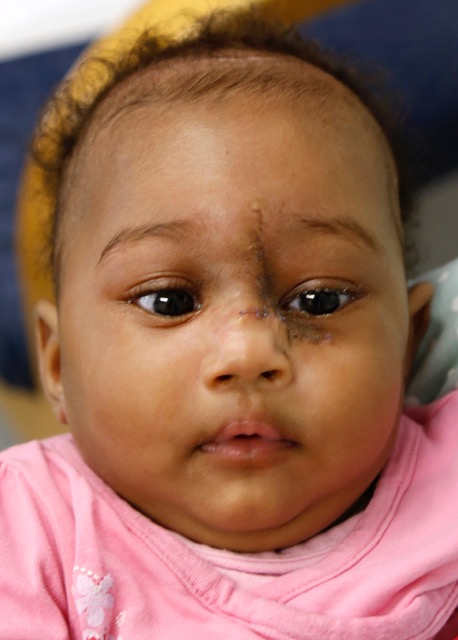 Baby Zoe had an encephalocoele (protruding brain tissue) which covered most of her face and restricted her sight. Her young mother covered Zoe face with a blanket so no one could see her.
Zoe arrived from Vanuatu with her mother Qwendolyne for treatment at New Zealand's Starship Hospital in Auckland.The Neurosurgeon's work took over two hours to excise the protruding brain tissue.
The faciomaxillory surgeon, the plastic surgeon and finally the facial cosmetic surgeons took over 5 hours to reconstruct Zoe's face.
Miraculously Zoe's eyesight had not been affected.
Zoe healed very well and Qwendolyne was very excited to be taking her home and able to show her off in public, no more hiding her behind a blanket.
A wonderful example of how ROMAC provides Life giving surgery to children from our nearest neighbouring islands.
More Patients Stories from Vanuatu