Geovanio can now run with his friends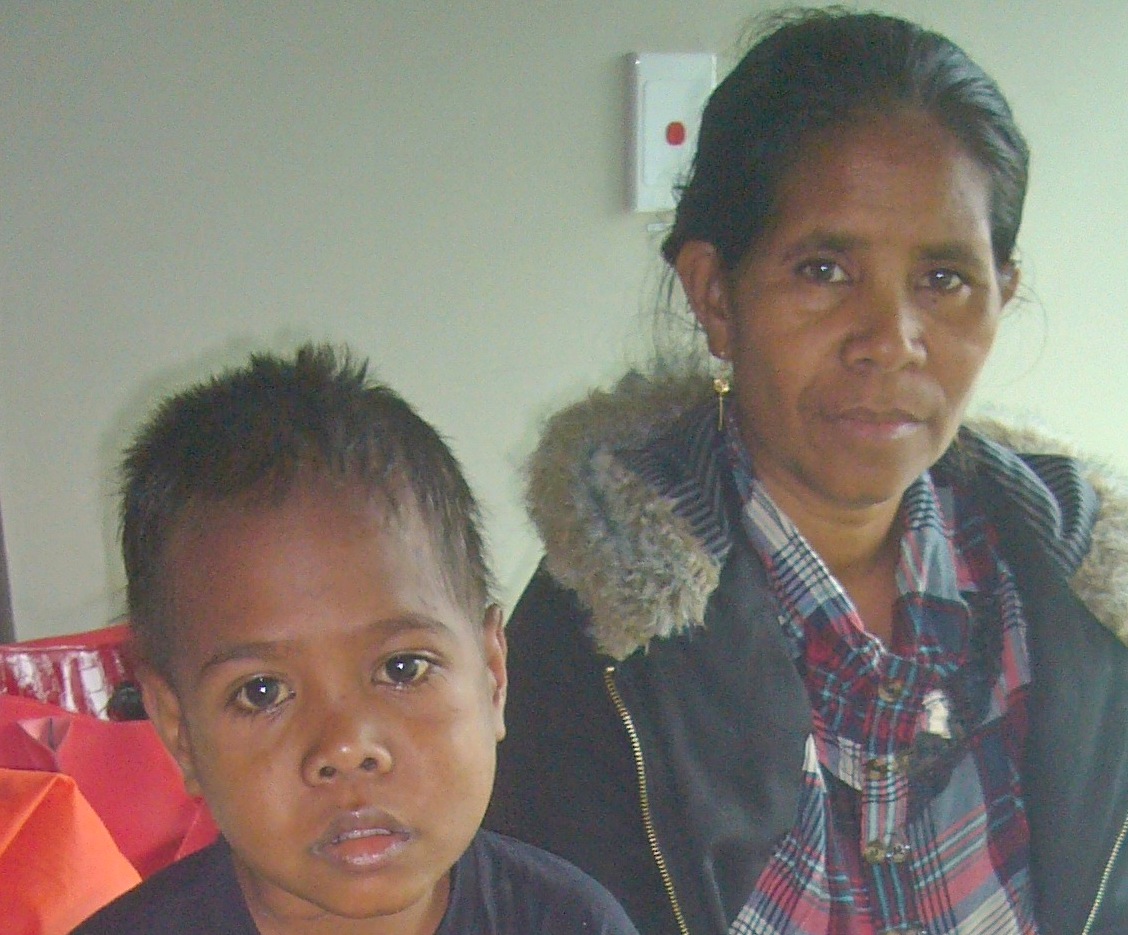 Eight year old Geovanio weighed only 16 kg and had to be wheeled off the flight from East Timor in a baby stroller as he was too sick to walk.
The damage to Geovanio's heart was the result of untreated rheumatic fever when he was younger, and his only hope of survival was cardiac surgery. Rheumatic heart disease is still common in developing countries.
Geovanio arrived with another ROMAC child from Dili, Celestina Dias, and they were the first two International patients to receive treatment at the new Royal Children's Hospital since it opened.
Geovanio was admitted for stabilisation and, as his teeth were in such bad shape, he had to be taken to theatre for 6 extractions and 11 fillings. Bad teeth can cause serious infection after cardiac surgery.
Finally he was prepared for open heart surgery, although the doctors warned that he was a very sick little boy and the outcome could not be guaranteed. Luckily, after six and a half hours of complicated surgery he was wheeled into intensive care, where he stayed for some days. He was finally discharged after almost 3 weeks in hospital.
He was hosted by an East Timorese family in Melbourne as neither he nor mum, Martinha, spoke any English. The members of the Timorese-Australian Community in Melbourne offer great support to ROMAC patients and parents. The president, Lidia Soares, has travelled at all hours of day and night to be there when needed as an interpreter, for which we are very grateful.
The weekend before departure, The East Timorese Community held a farewell lunch function and it was wonderful to see Geovanio running, playing and giving us his very first smile!
More Patients Stories from East Timor