Heldericky is not ashamed anymore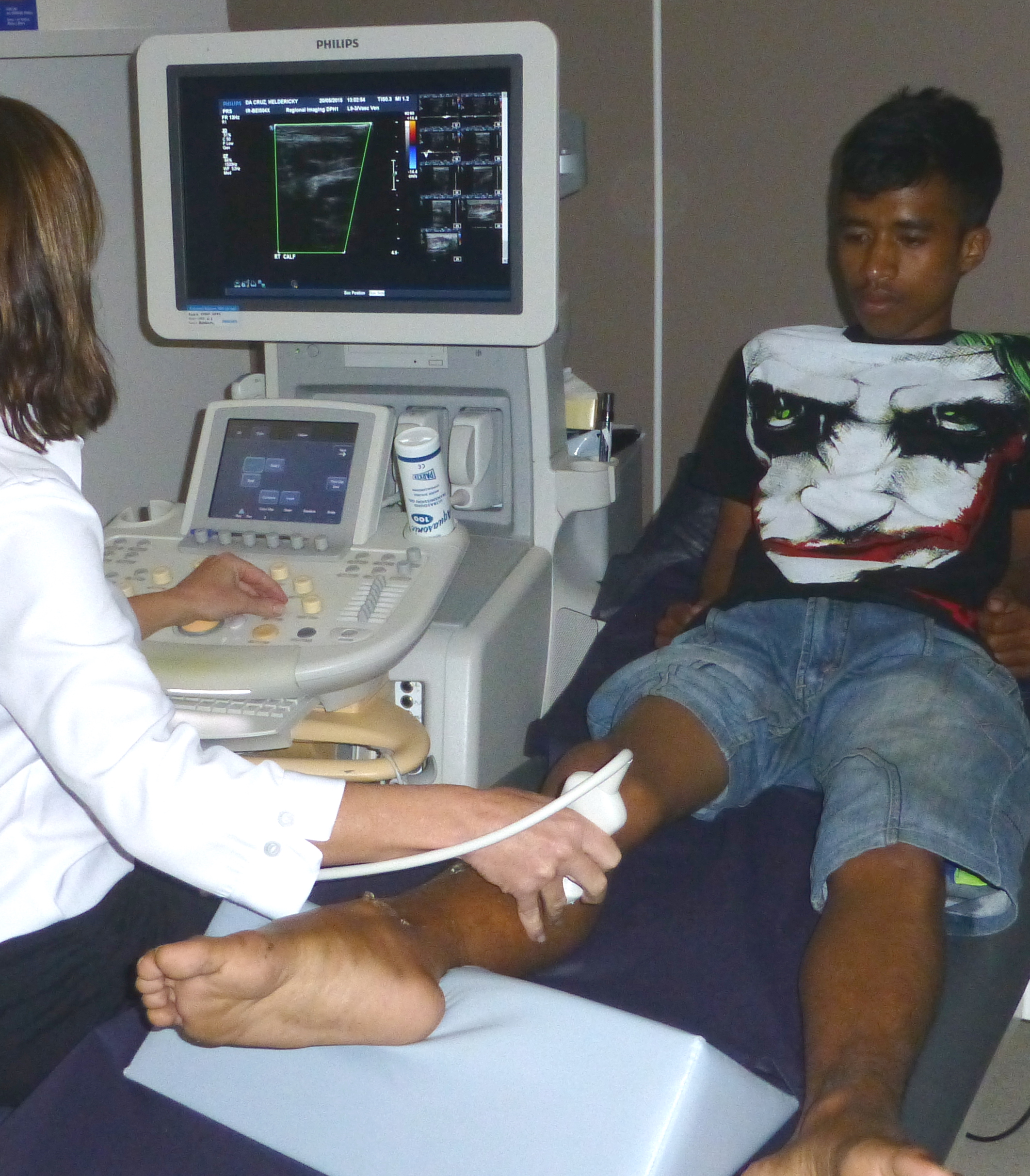 Heldericky (aka Ricky) had a vascular malformation in his leg, which meant the leg muscles did not develop normally and he had chronic pain.
Professor Tony Penington at St Vincent's Private Hospital in East Melbourne operated for six hours
Then came extensive physiotherapy. All the treatment was provided to ROMAC free of charge, so we are very grateful.
Ricky was superbly hosted by Jason and Intha of the Rotary Club Moorleigh-Moorabbin, and
supported by the ROMAC team in District 9810 during his 2 month stay Melbourne.
Ricky's English was basic when he arrived but now he has been able to write this note:
Through the operation at St Vincent's hospital, I feel my life will become normal again. Before the operation I was disabled from the age of 3 years old. With my disability I always felt I was different from other people.I felt shy and ashamed to be with other people. The operation meant so much to me as it almost could fix my foot to 90 degrees. I can be strong and live my life with happiness and without pain. Everything will be okay if I have good health and am without disability and pain. I will then be satisfied with my life and not ashamed of myself.
I am grateful to ROTARY and ROMAC which sponsored me to get medical treatment. Also to my host
family in Melbourne who were looking after me and treating me like their son. Then to all the people who
supported me with prayer and everything else.
I love you all, Ricky.
More Patients Stories from East Timor